2022 Best Published Article Award awarded to Professor Johanna Kujala and researchers from Tampere University and HWZ University Zurich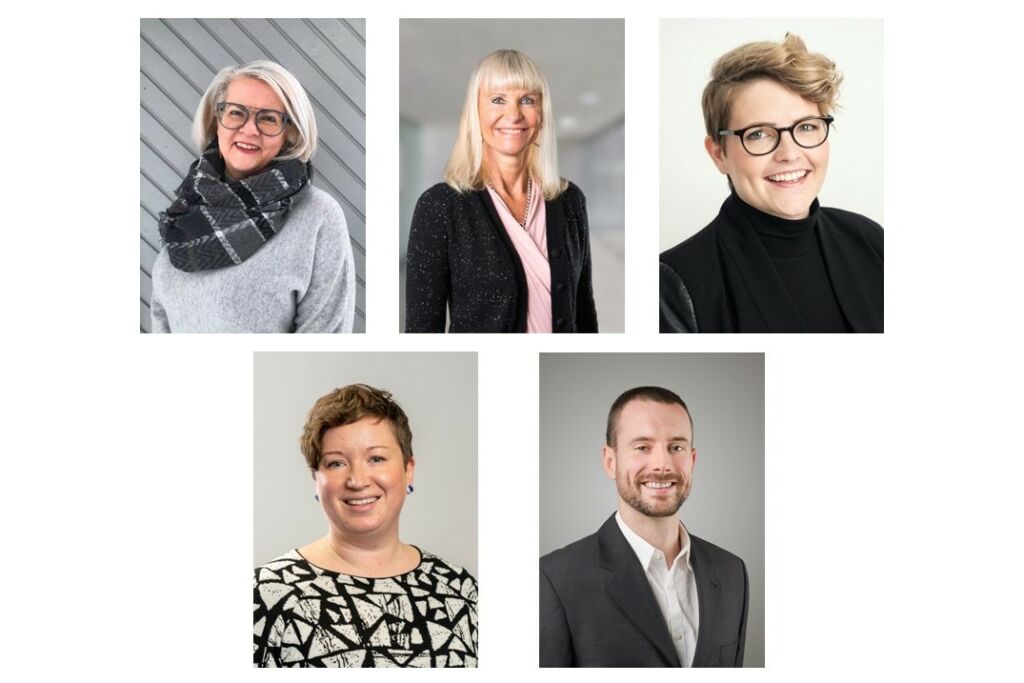 The text was originally published on the intranet of Tampere University.
A research article co-authored by Tampere University and HWZ University Zurich researchers has been awarded as the Best Published Article of 2022 at the IABS International Association for Business & Society 2023 Annual Conference in the UK. The team consists of Professor Johanna Kujala, doctoral researcher Heta Leinonen and University Lecturer Anna Heikkinen from Tampere University, Professor Sybille Sachs and Dr. Daniel Laude from HWZ University Zurich.
The award-winning literature review article "Stakeholder engagement: Past, present, and future" was published in Business & Society in January 2022. The article examines research on stakeholder engagement.
— I have worked with stakeholder theory for over three decades. Recently, the idea of stakeholder engagement has become widely popular both in academic literature and business practice. However, there is no shared understanding of what stakeholder engagement entails. This inspired us to tackle the topic. It is an honour to receive the award for an article that makes an important contribution to stakeholder theory, that has Finnish roots, too. In addition, the article itself is a result of wonderful stakeholder engagement. It was great to collaborate with committed colleagues and the expert editorial staff of the journal, says Professor Kujala.
The goal of the article was ambitious and challenging
— We wanted to clarify the concept of stakeholder engagement to inspire the development of stakeholder theory. Due to the growing popularity of the concept, we had a huge number of articles and journals to study. Our goal was therefore ambitious and challenging, says doctoral researcher Heta Leinonen.
The award-winning article reviews 90 stakeholder engagement articles with the systematic, interpretive, and problematizing literature review procedures. The articles to be analysed were selected by means of a thematic literature review, which also allowed for describing the past and present state of the research field. The interpretive approach clarified the concept of stakeholder engagement, structured the content of the study, and identified perspectives that had received less attention in previous research.
— We found that research on stakeholder engagement emphasises a positive approach and positive forms of participation. With a problematising approach we were able to discuss the previously overlooked dark side of stakeholder interaction. In this article, we point out that it is necessary to create an integrated vision that combines all shades of stakeholder interaction, both the positive and negative sides, as well as the grey area that may remain in between, to advance stakeholder engagement research, notes University Lecturer Anna Heikkinen.
The article is widely applicable across disciplines
The article provides a novel and inclusive definition of stakeholder engagement referring to the aims, activities, and impacts of stakeholder relations in a moral, strategic and/or pragmatic manner. It also provides a guide to organize the stakeholder engagement research and offers enlightened insights on how to develop the research further.
— The insights presented in the article on stakeholder engagement are based on business and society, management and strategy, as well as environmental management and environmental policy literatures. Thus, we believe that our findings are widely applicable to stakeholder engagement scholarship across disciplinary boundaries. We hope that our article inspires scholars from different fields to engage in this exciting research area, comments Professor Kujala.
The IABS International Association for Business & Society 2023 Annual Conference was held at the University of Bath, UK, 5.–11.6.2023. The aim of the organization is to promote research and teaching on the relationship between business and society. It was founded in 1990 and has members from all over the world.
Award winning article details:
Kujala, J., Sachs, S., Leinonen, H., Heikkinen, A., & Laude, D. (2022). Stakeholder engagement: Past, present, and future. Business & Society, 61(5), 1136–1196. https://doi.org/10.1177/00076503211066595