Panel discussion on Sustainable Circular Economy 12.3.2020, Tampere University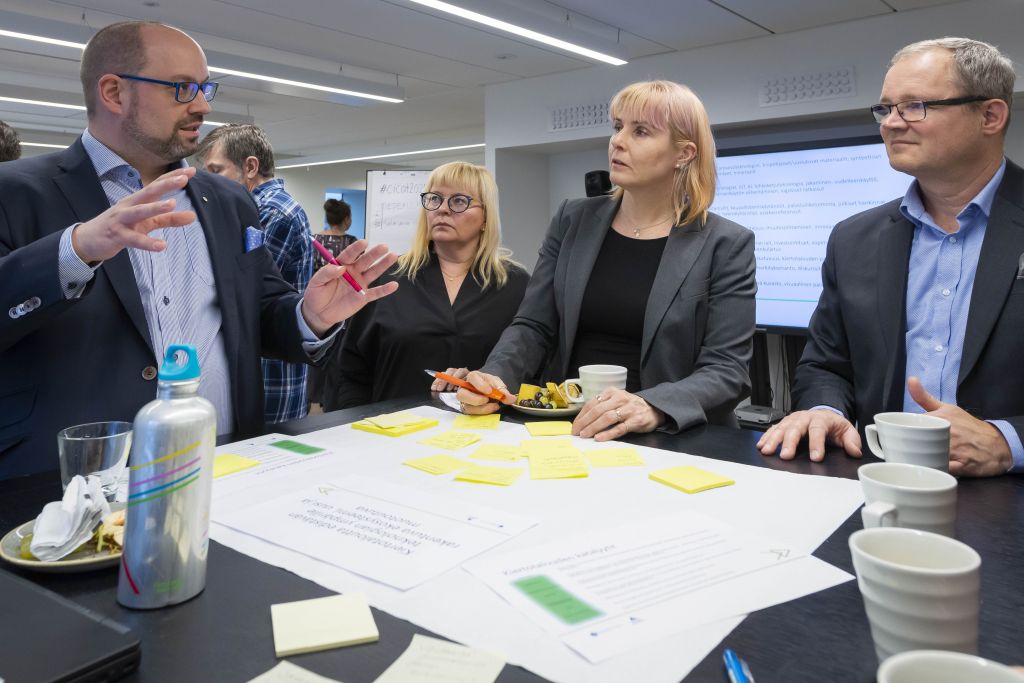 Panel discussion on Sustainable Circular Economy 12.3.2020, Tampere University
A panel discussion on sustainable circular economy takes place as a part of the 8th annual Responsible Business Research Seminar programme. <link https://events.tuni.fi/rbrs2020/ >
The panel is organised at 13:30-15:00, Thu 12.3.2020. The discussion is open for all and it is livestreamed at https://events.tuni.fi/rbrs2020/
This panel discussion invites the panellists and the seminar audience to discuss the topic of sustainable circular economy. The focus of the panel is on the following themes:
What is sustainable circular economy?
How can we enhance silo-crossing stakeholder networks and ecosystems?
How can research enhance the transition to sustainable circular economy?
Panellists:
Research professor Ali Harlin, VTT, Package-Heroes consortium
Program Director, Adjunct Professor Kaisa Korhonen-Kurki, University of Helsinki
Business Director Henri Pesonen, Delete
Professor Sybille Sachs, University of Applied Sciences Zurich
Professor Elisabet Garriga, Eada Business School Barcelona
Master Degree student in Management and Organization studies Jenni Kaipainen, Tampere University
Moderators:
Vice Principal Investigator of CICAT2025 consortium, professor Hanna Lehtimäki, University of Eastern Finland
Senior Lecturer Anna Heikkinen, Tampere University
The discussion is organised in collaboration with strategic research consortium CICAT2025 Circular Economy Catalysts: From Innovation to Business Ecosystems.